Archive for the 'Accessories' Category
Purple for my girl…
Blue for my son…
These are the wired headphones for kids from Kidz gear. Liked the fact the the volume is limited for safety of the kids. My children really loves their headphones and now more enjoying their music and games. I received both headphones for product review.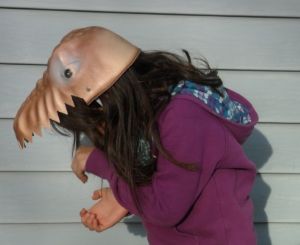 pretending to be a dinosaur
Our five year old daughter is fascinated with dinosaurs. Hubby and I were very impressed, at early age around 3 years old, she knew some of the dinosaur's name already. She liked to watched those dino on television or read a book about dinosaurs. I am a grown adult but I, sometimes had the hard time pronouncing the dinosaurs name.
One day, we went to this store  and while I was busy looking for the things that I need, my girl was busy looking for toys that she could grabbed, for me to buy for her. We're done and was in line at the cashier to pay our items. There, she saw the "DINOSAUR HAT" and asked me if I could pay for it. The price was not bad, it was very affordable. So, she got it!